Hypnosis In Hertfordshire
Hypnotherapy, NLP and CBT In Watford Hertfordshire – David Holmes Therapy
Are you looking for Hypnosis in Hertfordshire?
As one of the longest established hypnotherapy services in Hertfordshire we offer assistance to private & corporate clients using the very latest processes from the worlds of Hypnotherapy, NLP along with Cognitive Behavioural Psychotherapy.
Based in Watford Hertfordshire we have been working on a full time basis with clients to achieve their goals on a personal and professional level since 2005.
We work on the premise that as long as something is important enough to you, you'll find a way. If it's not, you'll find an excuse…we work to help understand why we put up obstacles and behaviours that stop us achieving our goals and focus on and live to a "Can Do" mindset.
We also offer online therapy assessment and treatment…If you are interested in this service please drop us a line through our contact us page and we will reply outlining options available.
Items we are commonly approached for help with include:
–   Giving up smoking
–   Addictions (Such as Drug, Alcohol, Sugar, Food etc..)
–   Hypnotherapy in Hertfordshire
–   Work place stress
–   Stress Management (e.g moving house, exam nerves)
–   Insomnia & sleep problems
–   Weight management hypnosis including Gastric Band Hypnotherapy
–   Memory (including help with exam revision)
–   Hypnosis In Hertfordshire
–   Confidence
–   Self Esteem Issues
–   Motivation
–   CBT Treatment in Hertfordshire
35D –   Phobias & fears
–   Anxiety & Anger Management
–   Habits (e.g nail biting, face picking, knuckle cracking)
–   Panic attacks
–   Pain (physical & Emotional)
–   Relationship Issues.
–   NLP treatment in Hertfordshire
–   Driving anger
–   Overcoming OCD (Obsessive Compulsive Disorder)
–   Childhood Issues.
–   Grief, Loss & Separation issues.
And much, much more besides…
We are members of the following governing bodies as such we are compliant with and bound by their individual codes of ethics.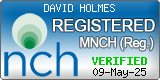 Telephone: 01923 728 786 to book your assessment with us or just to talk through how we might work together. Alternativly if you would prefer to contact us through email please feel free to use the Contact Us section…we endeavour to respond within 48 hours.
Our sessions are 60 minutes in length charged at £65.00 per session and we accept Cash, cheque and all major card payments.
If you are looking for one of the longest established hypnotherapy practitioners in Hertfordshire, we offer some of the most up-to-date hypnotherapy treatment in Hertfordshire, Perhaps you are looking for a neuro linguistic Master Practitioner offering NLP Treatment in Hertfordshire and the surrounding area or simply you have searched for cognitive behavioural therapy in Hertfordshire and the surrounding area or you are looking for a CBT therapist in Hertfordshire. We would be only too happy to discuss how we can work together.
Book your appointment with us today : 01923 728 786
I look forward to working with you..
David
David Holmes Therapy
Hypnotherapy in Harrow | Hypnotherapy in Hertfordshire | Hypnotherapy In Watford  | Hypnotherapy in Hemel Hempstead  | Hypnotherapy in St Albans |Hypnotherapy in Kings Langley | Hypnotherapy in Radlett | Hypnotherapy In Milton Keynes | Hypnotherapy in Luton